EA Sports NHL Simulator Predicts the Winnipeg Jets to Win the Stanley Cup
The Stanley Cup playoffs officially kick off this week, and as per tradition, EA Sports has put the teams through their NHL simulation. EA has been doing these simulations for a number of years now and has had some pretty solid estimations. This year, the simulator has predicted the cup will be returning to Canada after a 25-year drought.
The EA Sports simulator isn't always spot on; however, some of the computers bolder predictions have come to fruition in the past. Last year, the simulation successfully guessed the last-place Nashville Predators would make the finals. In 2011, the computer almost predicted the outcome perfectly with the home team winning each game of the Stanley Cup Finals until the Boston Bruins upset the Vancouver Canucks in game 7.
This year, the annual simulation has chosen the Winnipeg Jets to walk away with it all. If the simulation is correct than the Jets will win their first-ever Stanley Cup over the Boston Bruins in a seven-game final.View image on Twitter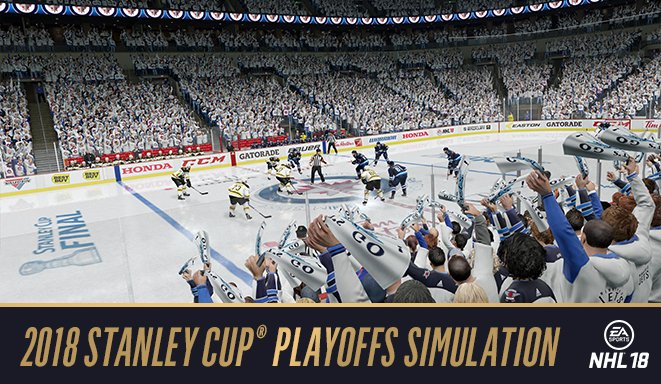 BOOM! Our official #NHL18 @StanleyCup predictions are in. Agree?
#StanleyCup http://bit.ly/2qkX9FM 6793:30 AM – Apr 11, 2018257 people are talking about thisTwitter Ads info and privacy
Winnipeg does not have that bad of chance at having this prediction come to fruition. The team has put up their best regular season record in the history of the franchise. With 114 points through all 82 games, it was good enough to place the Jets with the second-best record in the league.
Unfortunately, the simulation also predicted that the only other Canadian team to make this season's playoffs, the Toronto Maple Leafs, will lose in the first round.